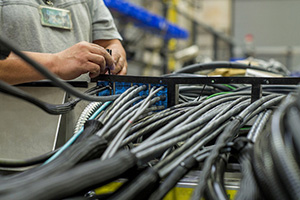 Industrial and Commercial Electrical Wiring & Maintenance Services
Wireing and cableing is the nervous system of any electrical and electronic system, we provide all types of wireing and cableing services.
With over 15 years in the electrical services industry, our team of trained electrical contractors and maintenance professionals understand the need to get the job done right, on time and in budget. We're here to help you navigate the complexities of commercial electrical wiring requirements, while ensuring your project is up to code and complete with the utmost integrity.